We our customers.
If we work with a company, it's because we think what they do is great and we care about their business. We want our customers to succeed in all they do and we appreciate the opportunity to grow with them.
---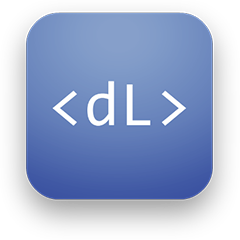 devLearn
Our colleagues, Tim Coy and Jonathan Williams, participated in prototyping an idea during Hacknooga 2014. Soon after receiving much positive feedback, devLearn was jump started with a grant from the Mozilla Gigabit Community Fund.
The idea was to make learning how to code so easy anyone can do it, from elementary school students to the billions across the digital divide whom have never used a computer. Today, the mobile app brings this idea to life by breaking programming concepts into tiny pieces, each with a lesson, real-live example and quiz.
The quizzes re-enforce the learning process and make the application different from any other learn-to-code book or website. devLearn offers several types of quizzes, each teaching coding languages such as HTML through various techniques including code blocks that allow users to code quickly and easily.
Jonathan and Tim are currently piloting the application with Hamilton County Schools and expect a beta release in the coming months.
Follow them at blog.devlearnapp.com or say hello. Learn more about Mozilla's involvement in Chattanooga's gigabit ecosystem, click here.
devLearn runs on your phone or tablet and is powered by Appcelerator Cloud Services.

SimCenter Enterprises, Inc.
Our work with SimCenter Enterprises, Inc. led to the development of a solution no one else in the world has to offer for predicting and displaying toxic denser-than-air chemical releases. SimCenter Enterprises had a tight schedule to prototype, develop, market and scale their idea. We were instrumental in providing the tools they needed to secure shareholder commitment and customer interest. Our services include architecture and design, team development and best practices in software engineering, marketing, website design and general consulting.
For this project, we shared our expertise and direction on how to incrementally develop a system with a small team. We assisted with training and direction on how to conduct standups, sprints, customer, feature and test driven development, retrospectives and pair programming. During each increment we assisted in making decisions on which frameworks and processes to use while building out the application. We made their product scalable, mobile friendly, easy to use with native mobile apps through an API, responsive and modern.
Together, we brought their idea from inception to launch and love working with their world-class team of computational engineers.
Time Zero Map lives in the cloud and is powered by Ubuntu, with Django, Postgresql, Tastypie, Backbone and Google Maps.
Take Charge Nutrition, LLC
Sleek wearables and health-centric apps have created an increasingly fun and convenient way for people to live healthier lives. Dr. Terry Forshee of Take Charge Nutrition has been doing the same thing for years. In collaboration with Dr. Forshee and his growing team of healthcare providers, we've combined the latest tech with the expertise of Take Charge to further empower health care professionals in assisting patients who struggle with controllable lifestyle diseases and obesity.
For more information, please visit Take Charge.
Does your business need a good technology partner?